Wednesday, 4 October , 2023
امروز : چهارشنبه, ۱۲ مهر , ۱۴۰۲
شناسه خبر : 49860
پرینت
خانه »
فرصت های شغلی خارجی
تاریخ انتشار : 16 سپتامبر 2023 - 13:55 | 9 بازدید | ارسال توسط : shahrsaz
Job title: Network Analyst Company: IBI Group Job description: Company Description We are a global team of dedicated and experienced architects, engineers, planners, designers, and technology professionals who share a common desire – to help our clients create liveable, sustainable, and advanced urban environments. Arcadis has officially purchased IBI Group and with this transaction now […]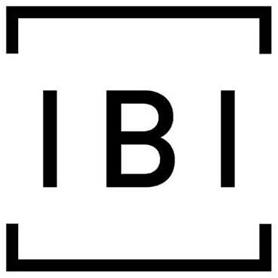 Job title: Network Analyst

Company: IBI Group

Job description: Company Description
We are a global team of dedicated and experienced architects, engineers, planners, designers, and technology professionals who share a common desire – to help our clients create liveable, sustainable, and advanced urban environments.
Arcadis has officially purchased IBI Group and with this transaction now complete, IBI will now be known as Arcadis IBI Group moving forward. Please refer to our website for more information.
Job Description
This is an excellent opportunity for ambitious professionals to grow and develop within Arcadis IBI's Information Technology practice!
As part of the Intelligence team, the Network Analyst will be responsible for providing network support and administration to multiple client projects within our Intelligence division on an international level.
Most of The Things You'll Work On:
Participating in meetings and training sessions to review and understand new technology and service deployments, including work with team leads and project managers to understand the project scope and deliverables
Play a role of technical lead in projects – leading and collaborating small to medium and large migration and deployment projects
Creating/improving support documentation that includes build documents, method of process, change templates, detailed verification and decommission plans prior to any major projects
Critical thinking and ability to understand risks associated with in projects and how they impact businesses and other technical teams. Need to ensure all critical dependencies are addressed and well planned
Understand project guidelines and ensuring the projects delivered are complete and all-encompassing without gaps and retaining artifacts essential to support audit requirements
Constantly improve from the lessons learnt to make the process more efficient, reliable and evolve
Provide hands-on network administration support, network maintenance and operations support
Recommend networking software and hardware enhancements
Build, configure, and troubleshoot local area network (LAN), wide area network (WAN), and other remote offices' network including any recommendations and enhancements for other field devices
Configure IPsec and SSL VPNs, firewall rules and security policies on traditional and next generation firewalls to enhance overall network security.
Plan and implement security measures to protect the network from cyber-attacks, intrusion, infiltration, and unknown threats
Diagnose and correct network systems issues along with issues pertaining to other field devices
Provide up-to-date system and network documentation and inventories.
Support initiatives with on-site support and to travel to other local offices as needed
Provide after-hours coverage for any emergency situations.
Qualifications
You'll Need To Have:
Post-secondary Diploma or Degree in Information Technology or related industry certification and experience
۳ to 5 years of related network design implementation or support experience
Completion of Cisco Certified Network Associate (CCNA) certification. CCNP or CCNA Security will be an asset
Solid knowledge of enterprise firewall configuration (Palo Alto, Juniper SRX, Cisco ASA)
Good understanding of application protocols such as DNS, DHCP, HTTP, FTP, Telnet, SSH, IPSEC, SNMP
Network security using Cisco ISE (dot1x, profiling and posturing)
Working experience of network concepts, including the TCP/IP model, routing protocols, switching technologies and firewall policies
Experience implementing and operating network monitoring and management products
Experience with private and public clouds (Azure, Amazon Web Services, VMWare)
Architecting the network to ensure it is configured to adhere to best practices for security and performance
Understanding of routing protocols including Border Gateway Protocol (BGP) and Open Shortest Path First (OSPF)
Configure and monitor tools to assist in identifying and eliminating performance and security risks
Create and maintain accurate documentation of network layout, switch configurations, routing tables and VLAN's
Excellent verbal and written communication skills in order to communicate the value of proposals to business stakeholders.
Strong knowledge of routing protocols like EIGRP, OSPF, BGP, IPv4/IPv6, PPPoE, Multicast, Wireless (ARUBA), QoS and VXLAN
Strong knowledge of all aspects of TCP/IP, DHCP, DNS, ARP, SMTP, WCCP, RADIUS, TACACS, NAP, ACLS, STP, F5 Load balancing and MPLS WAN technology
Excellent written and oral communication skills
An aptitude to learn and take on new challenges
Ability to travel to other IBI offices within the GTA as needed (international travel may be required in future)
Ability to be available on-call.
Additional Information
Additional Office Description:
Our employees will find a design environment where collaboration is at the core of the business. We proudly support our team members through continuing education, completion of licenses and certifications, memberships in professional societies, seminar and conference attendance.
Competitive Base Salary based on industry standards
Robust Extended + Medical Benefits
Participation in Incentives Program
Remote Work Options or Hybrid WFH-Office Schedule depending on the needs of the business
Coverage of Licensing Fees and Annual Dues to Professional Associations
Professional Development & Self Directed Learning Resources
As an Equal Opportunity Employer, we are proud to support the growth and equality of our people through initiatives like our Mentorship Program, Global Women's Network. We welcome applications from all suitably qualified candidates regardless of age, race, disability, gender reassignment, marriage and civil partnership, pregnancy and maternity, religion or belief, sex and sexual orientation. We thank all applicants for their interest. However, only those selected for an interview will be contacted.
As part of Arcadis IBI Group's selection process, candidates may be requested to consent to background checks relevant to the role under consideration for, prior to receiving a job offer. These could include: work references, education and credential confirmation, employment verification, identity check, credit report, criminal offence and driver's license record.
#LI-PS1

Expected salary:

Location: Toronto, ON

Job date: Thu, 31 Aug 2023 07:29:47 GMT

Apply for the job now!
کاریابی انجمن شهرسازی ایران و سایت شهرساز
به اشتراک بگذارید
https://shahrsaz.ir/?p=49860