Wednesday, 4 October , 2023
امروز : چهارشنبه, ۱۲ مهر , ۱۴۰۲
شناسه خبر : 49071
پرینت
خانه »
فرصت های شغلی خارجی
تاریخ انتشار : 11 سپتامبر 2023 - 19:40 | 14 بازدید | ارسال توسط : shahrsaz
Job title: Advisor, Water and Wastewater Hydraulic Modelling Company: Region of Peel Job description: Advisor, Water and Wastewater Hydraulic Modelling Public Works – Water and Wastewater Status: Regular Full Time Salary Range: $96,785 – $120,979 per annum Work Mode: Hybrid* see below for more details about this work mode. Location: 10 Peel Centre Drive, Brampton […]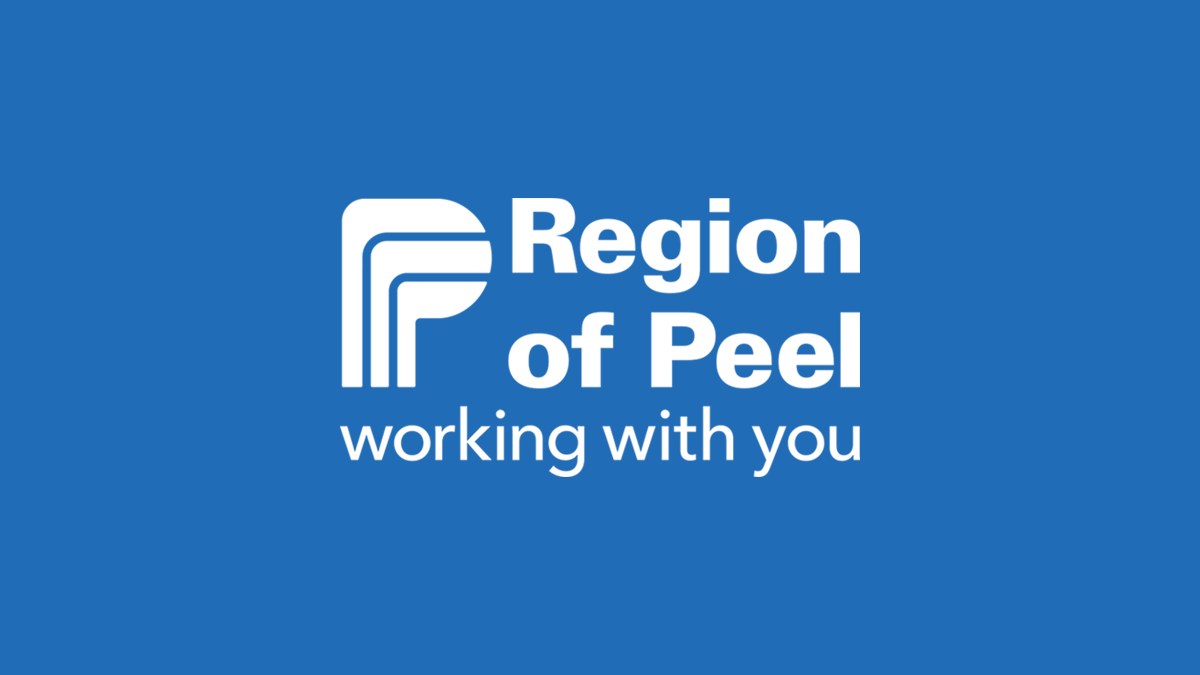 Job title: Advisor, Water and Wastewater Hydraulic Modelling

Company: Region of Peel

Job description: Advisor, Water and Wastewater Hydraulic Modelling
Public Works – Water and Wastewater
Status: Regular Full Time
Salary Range: $96,785 – $120,979 per annum
Work Mode: Hybrid* see below for more details about this work mode.
Location: 10 Peel Centre Drive, Brampton
Hours of Work: 35 hours per week
Overview:
The Region is looking for an experienced water distribution system and/or wastewater collection system modeller to provide expert guidance and advice to support infrastructure planning, maintenance, repair, troubleshooting and risk assessment of Peel's water and wastewater systems through the use and management of Peel's InfoWater Pro and InfoWorks ICM hydraulic modeling applications.
Reports to: Program Manager, Infrastructure Planning (W & WW Modelling)
What you will do in the role:
Provide expert guidance to management and staff to support infrastructure planning, maintenance, repair, troubleshooting and risk assessment of Peel's water and/or wastewater system through the management of Peel's InfoWater/InfoWorks hydraulic modeling application and manage and administer the modeling system.
Develop and run complex water modeling scenarios for planned and unplanned infrastructure analysis required through Council requests, capital construction projects, planning application review, functional servicing analysis, area municipal projects and high level water servicing feasibility studies.
Prepare specialized reports and present the findings to senior management, staff and members of Council or public.
Source, manipulate and evaluate highly complex technical information and formulate scenarios and hypotheses to develop options and solutions to major capital infrastructure initiatives including evaluating and planning for development growth, emergency contingencies, infrastructure risk identification, engineering designs, water and wastewater servicing opportunities and opportunities for infrastructure system improvements and correction.
Manage hydraulic modeling programs through understanding complex data structures, its sources and interdependencies.
Develop and manage quality control measures within the models for accuracy, discrepancy, make corrective action keeping the model up to date and liaise with technical records management sections to ensure continuity and integrity of infrastructure information across integrated systems (such as InfoWater Pro, InfoWorks ICM, ArcGIS, SCADA, MS Access etc.) that provide public and agency with the information.
Review model system capabilities and provide expertise on key system expansion projects such as infrastructure contamination models, degradation curves of water in transmission and storage, transient impacts within the system, inflow and infiltration and risk assessment of Peel's system.
Provide subject matter expertise on all modeling projects/initiatives related to Environmental Assessments, Master Plans, specialized studies and make evaluations and recommendations to internal staff and management on modeling results impacting Peel's water and wastewater system.
Provide recommendations on water modeling results to other Public Works internal departments during critical events/emergencies.
Implement emergency shut down of the water system or sewer by-pass.
Provide advice on the approval of technical submissions for complex or sensitive urban development applications and to augment preventative maintenance activities in operations and major capital upgrades.
Provide Program Planning and Program managers with technical analysis during Class EA, Capital Works implementation, Local Improvement projects and studies conducted by the program planning group.
What the role requires:
Successful completion of an undergraduate degree in Civil or Environmental Engineering or a related field combined with a minimum of five years of related experience. A combination of education and experience may be considered.
Specialized expertise in hydraulic modeling and system analysis.
A post-graduate degree in Civil or Environmental Engineering or a related field is an asset.
Professional Engineer (P.Eng.) designation with the Professional Engineers of Ontario (PEO) is an asset.
Project management certification or other relevant professional certification is an asset (e.g., PMP, six sigma, etc.).
Excellent written and verbal communication skills.
Experience in delivering presentation and facilitation skills.
Ability to work with a variety of internal and external stakeholder groups.
Strong technical skills using GIS applications (such as GeoMedia, ArcGIS)
Technical skills in Microsoft Access/Excel.
Perks @ Peel and why you will love working for us:
Comprehensive Health, Dental, Vision benefit plan including psychological health (effective start date)
Enrolment into OMERS pension plan
Accrue Vacation on a monthly basis, up to 3 weeks per annum
۳ Paid personal days and floating holidays
Flexible hours supporting your wellness and wellbeing
Annual performance review and merit increases based on performance
Supportive leadership and a culture of respect and inclusion
Location: In this role you will have the ability to work remotely and attend on-site when required based on operational requirements at the 10 Peel Centre Drive, Brampton ON worksite. The frequency of on-site activities may vary on a weekly basis and based on operational requirements, but you can expect a minimum of one day per week in the office. Your remote work location must be located within the province of Ontario.
Hours of Work: 35 hours per week; Monday to Friday.
Interview: Our recruitment process will be completed with video conference technology.
At Peel Region, we value being open and transparent with our community. The Ontario government has passed legislation that will dissolve Peel Region on January 1, 2025. Peel remains committed to providing uninterrupted services to our residents and businesses through the transition. Skilled and qualified professionals are and will be needed to deliver services to the Peel community regardless of the governance model. For information about our transition and how we continue delivering services, visit peelregion.ca/transition.
If this opportunity matches your qualifications and experience, please apply on-line.
As part of the Region's ongoing commitment to health and safety, there are enhanced COVID-19 specific safety protocols and/or personal protective equipment requirements (e.g. masks, eye protection, etc.) in place to help protect health and safety. The additional requirements are determined based on the nature of the work being carried out.
About Us
Peel Region consists of the cities of Brampton and Mississauga, and the town of Caledon. Peel Region delivers essential services to more than 1.5 million residents and approximately 175,000 businesses.
We're working to create a community that is safe, inclusive, and accessible. A place where everyone feels they belong and can access the services they need to thrive throughout each stage of life.
Our workforce is 6,500 strong and since 1974, we've been delivering a wide range of resident focused services. Our services include paramedic services, health programs, long-term care and services for seniors, child care support, garbage collection and recycling, waste water and water treatment, road maintenance, financial assistance, and housing support.
Recognized by Canada's Healthy Workplace Month® with the presented by Excellence Canada, Peel Region is a place where everyone feels they belong. We strive to develop a workplace that values and respects diversity, practices inclusion, recognizes the unique contributions and abilities of all people and facilitates innovative thinking. At Peel Region, people come first. Each employee has an important role within our community and when we work together, it's impactful. We encourage you to in delivering essential services and programs to our diverse community. You won't find a better opportunity than Peel Region.
Additional Information
The Region of Peel is committed to a diverse and inclusive workplace where everyone is respected and valued for their contributions, and where everyone is treated fairly and has opportunity to grow and develop. As one of the most diverse regions in Canada, we are committed to establishing a qualified workforce that is reflective of the population we serve.
The Region of Peel is committed to providing accommodations throughout the recruitment process, upon request. If you require accommodation please notify us and we will work with you to meet your needs. Accessible formats and communication supports are available. Please contact .
Please be advised, the Region of Peel uses email to communicate with their applicants for open job competitions. It is the applicant's responsibility to include an updated email address that is checked daily and accepts emails from unknown users. As we send time sensitive correspondence via email (i.e. testing bookings, interview dates), it is imperative that applicants check their email regularly. If we do not hear back from applicants, we will assume that you are no longer interested in the position and your application will be removed from the competition.

Expected salary: $96785 – 120979 per year

Location: Brampton, ON

Job date: Fri, 01 Sep 2023 03:12:53 GMT

Apply for the job now!
کاریابی انجمن شهرسازی ایران و سایت شهرساز
به اشتراک بگذارید
https://shahrsaz.ir/?p=49071